ATLANTA - SEOUL - SHANGHAI - NANJING
Effective international exposure has never been quite this simple...
ABOUT US
With over 30 years' experience in local, national, and international markets, Paradigm International is establishing itself as a leader in brand distribution in the Asia-Pacific region. As part of a multi-faceted corporation based in Atlanta, Georgia, Paradigm International has offices in Seoul (Asia HQ office), Shanghai, and Nanjing offering localized resources to serve our customers. Our distribution footprint not only facilitates efficient market entry but also ensures sustained growth through a strategy based on aligning our client's products with optimal channel partners.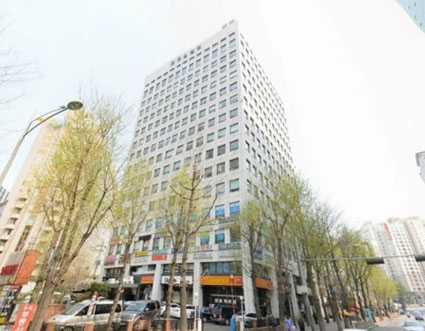 OUR TEAM
Chris Sloan
PRESIDENT
University of Houston, C.T. Bauer College of Business
Certified Business Performance Advisor
University of Phoenix
MBA Business
The University of Texas at Dallas - School of Management
BS, Business
Rudy Kim
SENIOR SALES MANAGER
Hanyng University (Cyber University)B.A. Business Management-Marketing
Yensei University Global Strategy of Textile Fashion Business Training – Global BM Certificate
Aileen Kim
Deputy Managing Director
New York University M.A. in International Education University of California, Los Angeles B.A. in Music History
Hannah Lee
Sookmyung Women's University (Seoul, Korea)
B.A. in Chinese
DISTRIBUTION
Paradigm International distributes through all major retail channels in our areas of operation. Our regionalized offices and long standing relationships with leading operators afford our clients quick access to multiple channels. Paradigm's merchandising expertise and extensive, localized retail knowledge help develop our clients' product range to best fit the unique requirements of each channel.
DISTRIBUTION
BRAND PORTFOLIO
MUDPIE
Founded in 1988 by current CEO Marcia Miller, Mud Pie is an award-winning manufacturer of innovatively designed and affordably priced gifts. Based in Stone Mountain, Georgia, the company is comprised of 3 divisions--Mud Pie Baby, Mud Pie Living and Mud Pie Fashion. Mud Pie is a favorite brand of style-conscious consumersand is available in over 16,000 specialty retailers and department stores around the world.
Libman
Bringing the world a better way to clean through innovation, design and quality.For over 110 years, the Libman family has made quality their utmost priority. William Libman started The Libman Company in 1896 with one mission; to make the finest, most durable wire-wound corn brooms. William's sons, grandsons and great grandchildren have since expanded that mission to include the finest mops, brooms, brushes and cleaning tools.
GoSun Stove
GoSun Stove is an innovative manufacturer of solar cookers that can heat up to 550 degrees F and cook a meal in as little as 20 minutes with no fuel other than the Sun. What started as a simple inspiration has grown into the leading name in fuel-free cooking, delivering thousands of stoves in more than 40 countries. GoSun is also a Social Enterprise leveraging business and Impact Investing as a mechanism to perform well in the developing world.
Me Bath!
Me Bath Co-founded in northern California by husband & wife team, Lisa and Benjamin Nissanoff, ME! Bath® ᅠoriginated from the principle of doing simple things exceedingly well. Over the past thirteen years, ME! Bath®ᅠhas set the trend inthe competitive spa & skincare world, continually introducing high quality brands, including the classic Ice Cream Collection, ADVANCED BODY CARE™, and wHet nail lacquer.
BlamTastic
BLAMtastic isᅠ consumer products company based in Atlanta, Ga. specializing in developing and formulating natural focused skin care products.ᅠ Always Made in the USA.
Keenz
The creator of Keenz Premium Wagons is recognized as a brilliant baby wagon industry leader in developing high-quality combined features of stroller and cart for family camping and picnics. Keenz was created soon after the creator realized that ordinary carts could simply be upgraded combining all the useful features of a stroller and a cart so that it is more sturdy and safe for the family with many children. The company has developed an entire line of wagons with more features.
Shooshoos™
Shooshoos™ are designed and 100% manufactured in Cape Town, South Africa. Our employees have been part of the happy Shooshoos™ team for over 15 years and take great pride in the beautiful baby and toddler shoes we produce. Founded in Cape Town in 1996 with the objective of uplifting disadvantaged communities.
Proviz
Proviz is an International Award Winning Sports Brand, distributed in 40 countries and has the largest range of specialist enhanced visibility sports products on the market. It is renowned for its innovation and quality.
Palla
PALLA is a colorful shawl worn by women in the ancient times. Unnecessary decorations are eliminated to accentuate the simplistic design. To approach a wide range of customers, the price is rationalized with a good deal of genuine leather; 2016 PALLA is launched with the concept of 'Leather & Stitches' .
Petit Coulou
Petit Coulou protective car seat cover for infants: Innovative and ingenious design allowing active parents the peace of mind that their infant is secure and comfortable regardless of weather.
Bell Plantation
Peanut butter has always been a staple for the health conscious and physically active. But even peanut butter can be improved. PB2 reduces fat through a chemical-free process. Like all Bell Plantation products, PB2 and Chocolate PB2 are all natural, preservative free, and contain no artificial sweeteners. And that makes them a sweet alternative for active lifestyles, dieters, and moms who want healthy snacks for their kids.
Oros
True innovation for performance outwear. It's our proprietary aerogel that makes it all possible. Developed from the NASA technology used for space suit insulation and the Mars Rovers, OROS has successfully made outerwear thinner, warmer and more flexible to help advance your adventures.
5975 Shiloh Road suite 110 Alpharetta GA 30005 USA
If you have any questions or want to know more, please don't hesitate to get in touch with us.
Designed by BespokeReach © 2017 Paradigm International is a registered trademark. All rights reserved.